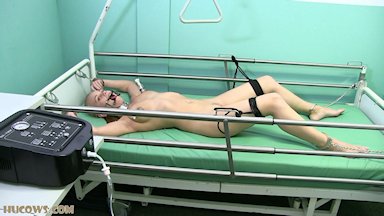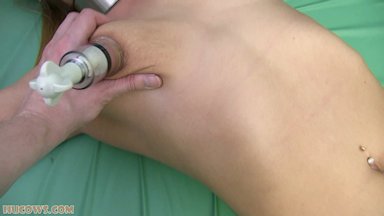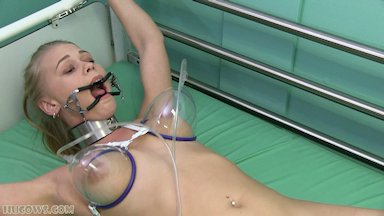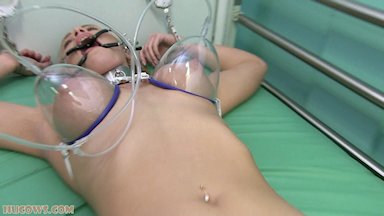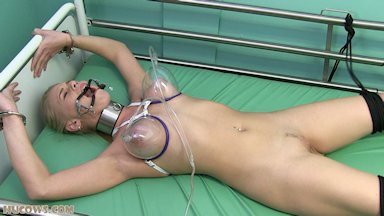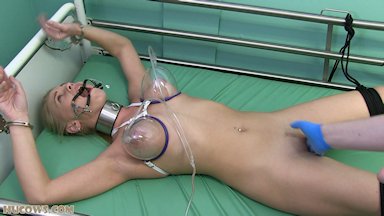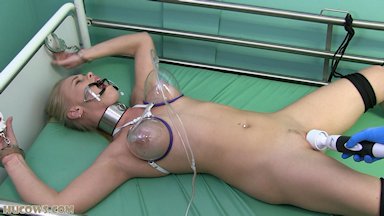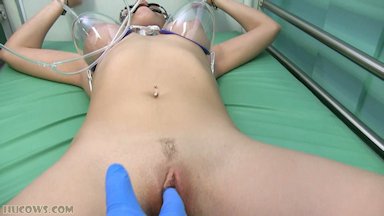 Aw young Darina has come such a long way in her training! Today it's time for her medical check, because it is very important ALL HuCows in our herd have regular health checks. We want a healthy herd! A medical is also a great opportunity to get some time on the breast training machine done. Darina hates her medical checks, she would rather be chained to the wall in the barn, but it has to be done.
We start her off with some nipple suckers, because her nipples still could use a little growth. Her udders are coming along nicely for her age, but we still use the electronic breast training machine to soften her tissue and make her udders bigger by powerful suction. This is a rather uncomfortable process, so we try to help Darina along by giving her some pleasure at the same time.
Darina is dental gagged for this entire procedure, not really necessary with her (because she is already very docile) but it helps her focus on her training. She is definitely one of our youngest and most promising HuCows, and we can't wait to see what else we can do to her to make her reach the next level. If you are a member and you have any requests for Darina's training, please send us an email! We love to fulfill member requests, so let us know if you have any great setups or positions in mind for this valuable cute HuCow!
Members downloads: